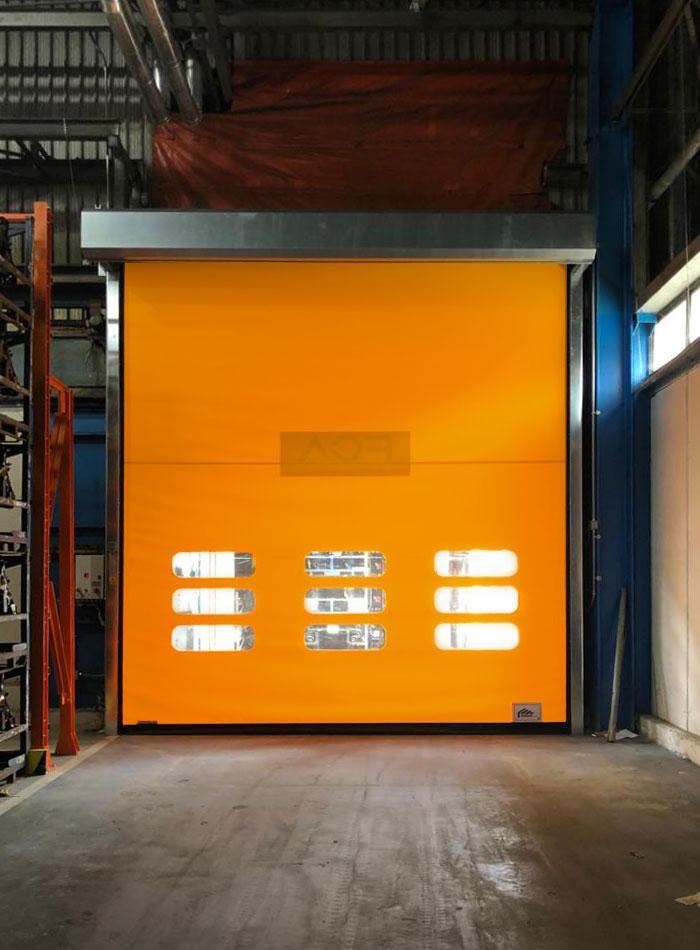 B-DRIVE®: THE NEW CONCEPT OF THE SELF-REPAIRING HIGH SPEED DOOR
Thanks to a "push & pull" system B-Drivealways guarantees door closure even in extreme wind conditions (up to Class 5).
The door is extremely safe due to the absence of weights or bars.
The galvanized steel or stainless steel structure has a double roller that allows compact overall dimensions. The first roller is for drive while the second one is for winding up the curtain and is used to keep tension on the fabric using a counterweight balancing system.
B-DRIVE® DOOR
FEATURES AND BENEFITS
VERY HIGH SECURITY
The B-Drive® has a weightless curtain that allows even in the event of an impact to have no effect on people or things.
IMMEDIATE SELF-REPAIRABILITY
The curtain re-inserts itself into the vertical guides at the exact point where it exits thanks to a patented and innovative zip system.
EASILY PROGRAMMABLE MULTIFUNCTION PANEL
The panel supplied is multifunctional with self-diagnostics.
DOORS OF THE SAME SERIES
Discover the other models of self-repairing doors in the B-Drive series
Are B-Drive® Push & Pull not the most suitable solution for your needs? Look at the other models of self-repairing high speed doors: